… The world-famous Mona Lisa by Leonardo da Vinci remained hidden for two years in the Veddasca Valley, specifically in the village of Cadero con Graglio. In the summer of 1911, Vincenzo Peruggia from Dumenza committed the most sensational art theft in history. He stole the Mona Lisa from the Louvre and hid the painting in a small cave underneath a carpet in the inn of the Lancelotti brothers, friends and accomplices of Peruggia. The Mona Lisa remained missing until the day an art dealer in Florence received a letter from Peruggia in the winter of 1913. In the letter, he wanted to return the Mona Lisa and demanded 500,000 lire in return. Alfredo Geri, however, informed the police and Peruggia was arrested.
In the meantime, you can also admire the Mona Lisa's smile at our campsite Lagocamp in our cosy bar. The painting is an original and contemporary interpretation of the original, as the Italian artist LADY BE creates her paintings exclusively with recycled materials.
Apollo 11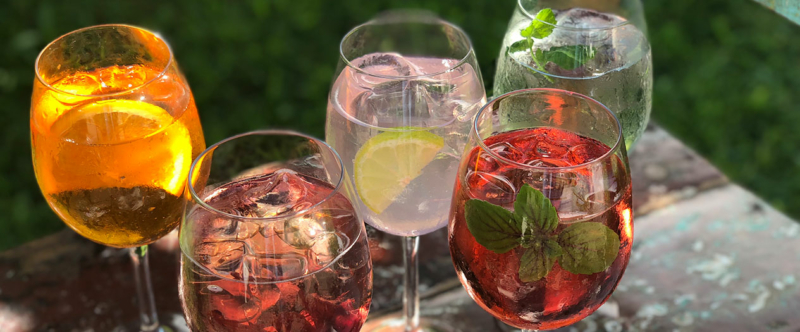 … We serve in our Lagobar the famous cocktail Apollo 11, invented in Varese on the occasion of the moon landing in 1969?
The ingredients are top secret… just come by to taste this delicious aperitif!
Sustainability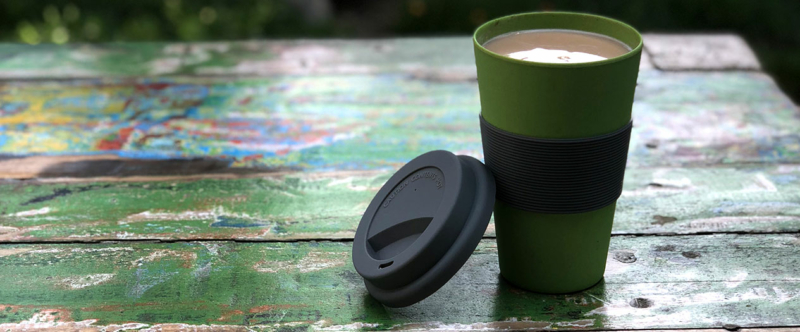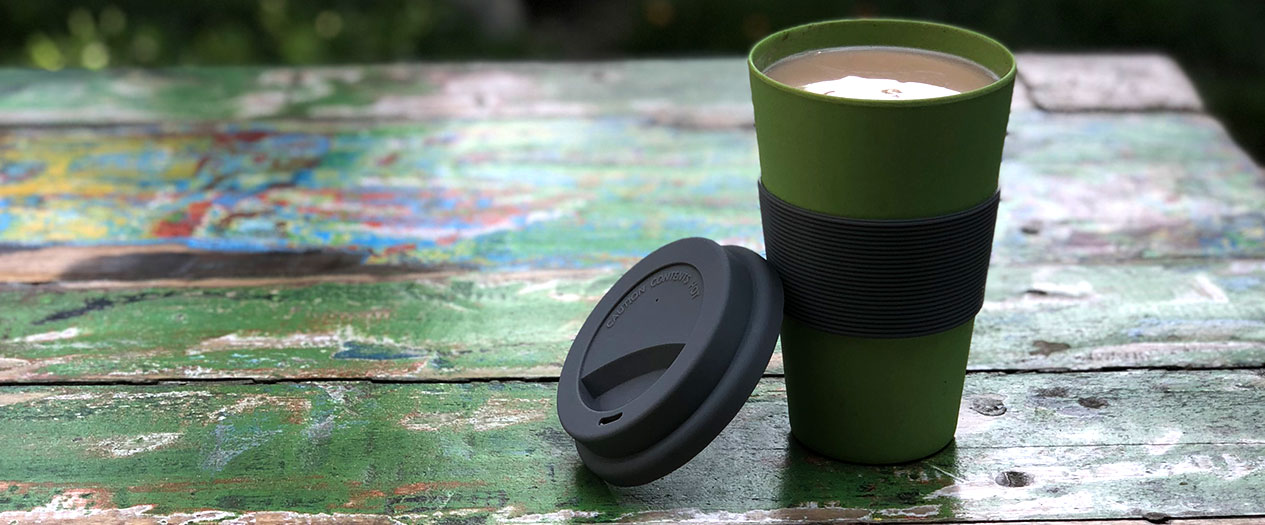 … We focus as much as possible on sustainability when it comes to furnishings and fittings?
For example, our patio furniture at the bar is made from old ship planks. On the terrace, we have opted for a "shabby-chic" style and furnished everything with great attention to detail.
Plastic-to-go tableware is avoided. We offer reusable coffee-to-go cups with a deposit. These and all the crockery in the bar are made from sustainable materials (bamboo fibre and corn powder).
Thrillers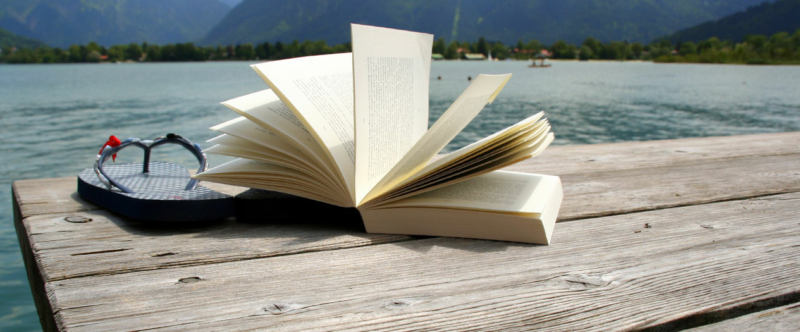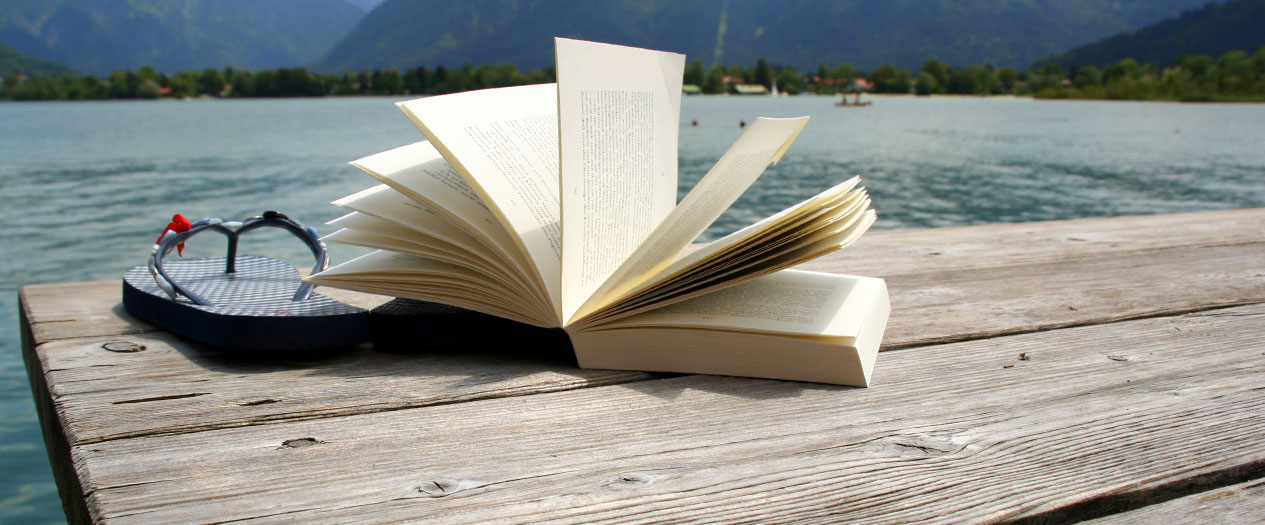 … There are some thrilling crime novels that are set on Lake Maggiore or directly in Maccagno? You can find a small selection at our reception (in German).

"La Zecca"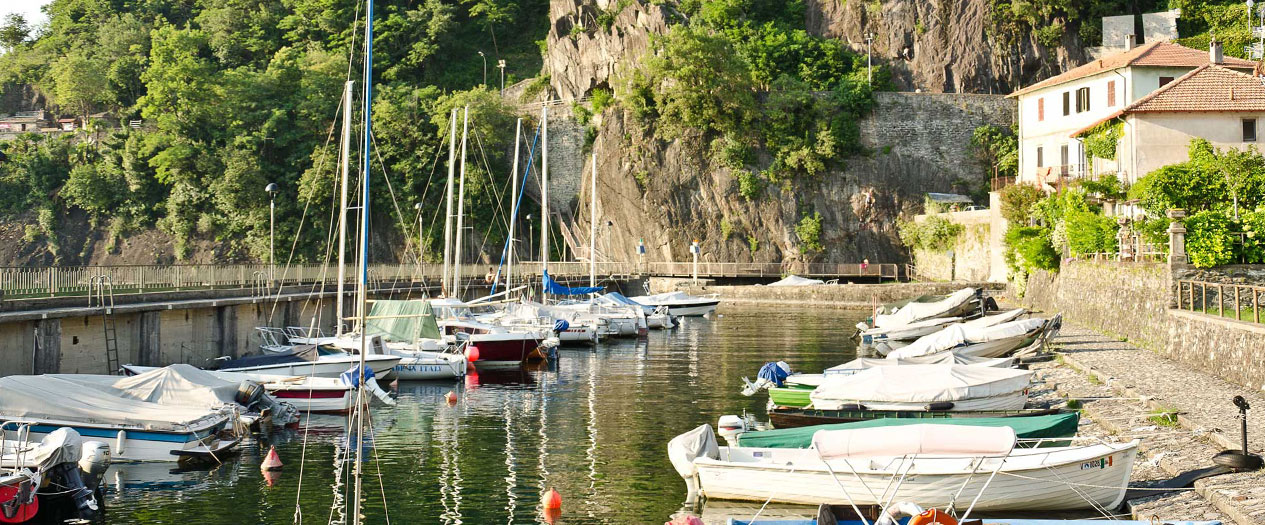 … Maccagno first became famous in the year 962?
Otto I, after conquering Italy, was welcomed and hospitably received in the harbour area of the small town by the feudal lord of the province as well as by numerous inhabitants of Maccagno Inferiore, whereupon the German emperor granted the municipality an independent court and the right to mint coins, the most important title for towns in the Middle Ages. To this day, the area around the port is called "La Zecca", which means mint in German.
Television documentary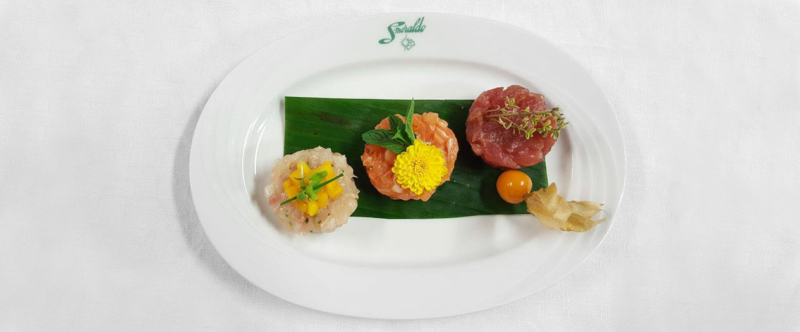 … The BBC made a television documentary about the recipes of Bartolomeo Scappi, the famous 16th century cook of popes and cardinals, at the Smeraldo restaurant in Dumenza?
These recipes are now served in modern form by the chef and restaurant owner Pietro Renzo Pelandella, who, as a result of the television documentary, was invited by the Rector of Nottingham University to teach the students there the secrets of Italian cuisine.