Monte Tamaro and the church of Santa Maria Degli Angeli
Above the village of Gambarogno, in Ticino, you can experience nature combined with art and culture on Monte Tamaro (1962 m).
To get to Monte Tamaro, first take the cable car up to Alpe Foppa (1530 m) and then continue on foot to the summit (about 1 h 30 min).
Santa Maria degli Angeli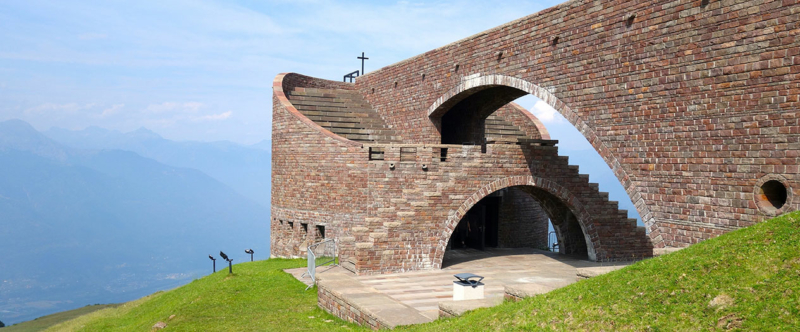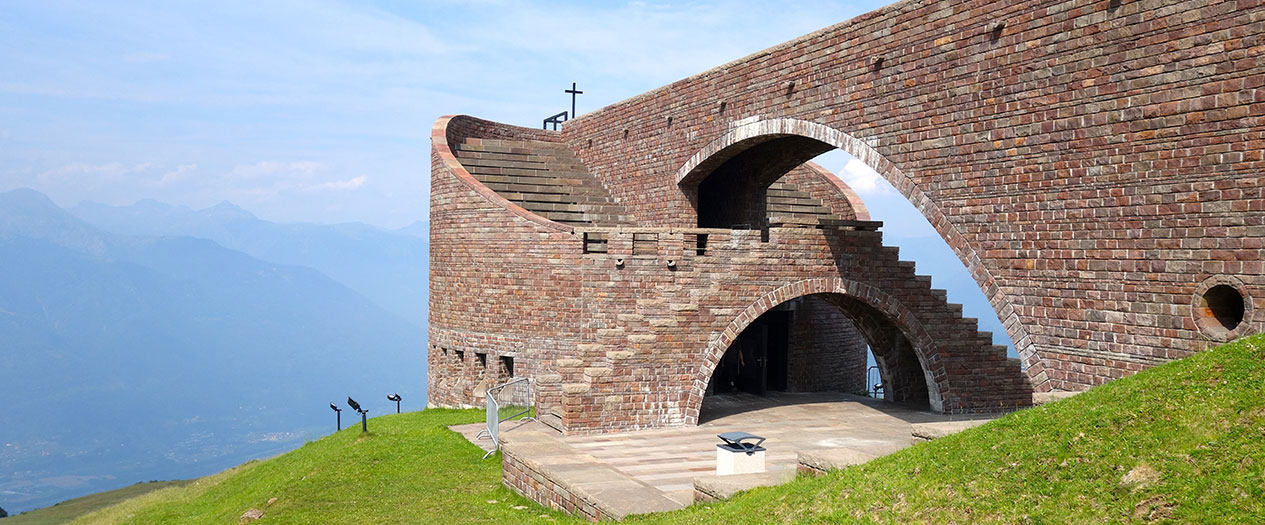 On the Alpe Foppa there is the chapel of Santa Maria degli Angeli. The Church of the Virgin Mary, built in Porphyry between 1992 and 1996 according to a plan by the star architect Mario Botta, is a masterpiece of contemporary architecture. The mighty building, which looks like a stone fortress, stands on the edge of a slope and offers a unique panorama.
On a clear day, the magnificent view extends all the way to the Matternhorn and Monte Rosa.
Experience the Lake Maggiore