Stresa and The Villa Pallavicino
Stresa is beautifully situated on the Borromeo Bay and is considered a top sight on Lake Maggiore. At the end of the 18th century, Stresa became a popular meeting place for crowned heads, artists and poets. Lord Byron, Charles Dickens, Stendhal and Ernst Hemingway were just a few of the famous personalities who sought recreation in Stresa. The imposing Art Nouveau hotels were built along the waterfront during this period and still convey the luxury and aura of the Belle Époque.

Villa Pallavicino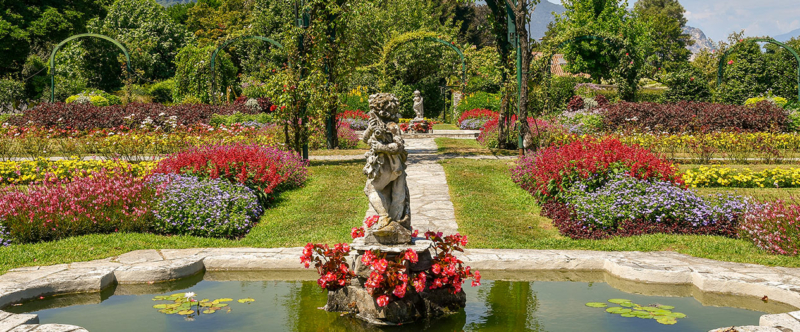 Just behind Stresa lies the magnificent park of the 19th century Villa Pallavicino. Here not only the colours of the flowers and plants in the botanical garden shine, but also the eyes of young and old. A nice picnic area in the shade of the huge trees has a great view of the lake. You can also discover beautiful animals in the zoological garden.
Experience the Lake Maggiore