Varese: The "garden city"
Varese is one of the largest cities in Lombardy and the capital of the province.
Situated to the east of Lake Maggiore, Varese is nicknamed the "garden city" because of its numerous parks and gardens.
Varese is a place between tradition and modernity. The historical centre with its arcade-lined pedestrian walkways has retained its original character, but at the same time modern buildings and many chic shops and cafés characterise the townscape.
"A landmark of Varese is the Basilica of San Vittore with its 14th century church tower and baptistery."
Villa Panza
Another gem of the city is Villa Panza. An impressive contemporary art collection can be admired in the interiors of this imposing Baroque villa.
Sacro Monte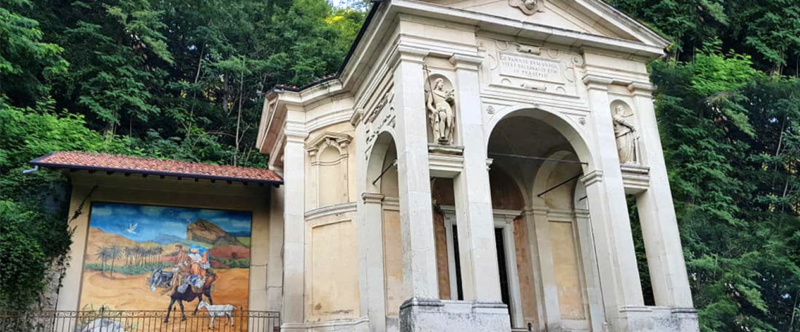 In the surroundings of Varese, the Sacro Monte is well worth a visit. The 14 painted chapels along the road leading to the holy mountain are unique and tell the life and passion of Christ in a vivid way with life-size figures. The pilgrimage site is a UNESCO World Heritage Site and a real gem.
Experience the Lake Maggiore