To us, the Lagocamp family, environmental friendliness and sustainability is of great importance.
This is already reflected in the design of the outdoor facilities. The main paths are asphalted, but all are no wider than 3 m, so we have minimal sealing. The side paths are only covered with gravel turf. All rainwater, including that from the roofs, is channelled into the groundwater and does not end up in the sewer. Most of the lighting is around Lafocamp LED.

Sanitary Building
Environmental awareness is also a priority in the buildings: In order to reduce freshwater consumption, the new sanitary building is fully equipped with self-closing taps on all washbasins and showers. The toilets are equipped with the latest technology and consume only 6-9 litres of water per flush. The lighting has been completely converted to LED and there is natural ventilation. Hot water is currently produced by modern gas condensing boilers and from 2022 onwards, the hot water will be heated as far as possible by renewable photovoltaic power. The hot water in the bar and in the holiday flats is produced with solar cells.
Furniture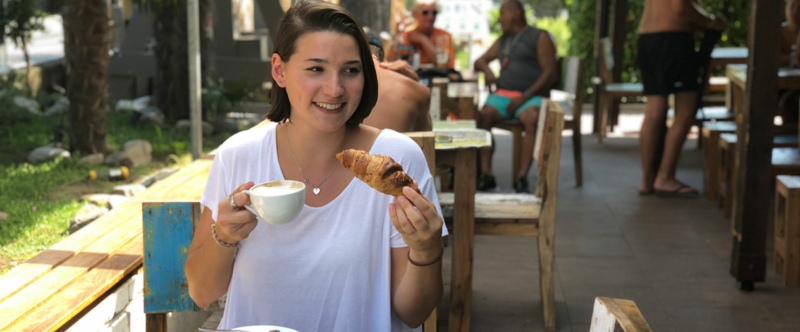 We also focus as much as possible on sustainability when it comes to furnishings and fittings. Our terrace furniture at the bar is made from old ship planks. Plastics are avoided where possible. The playground equipment is made of natural material. The power distributors are limited to 6A, which reduces power consumption.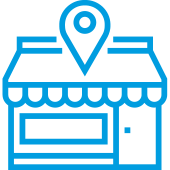 Regional Products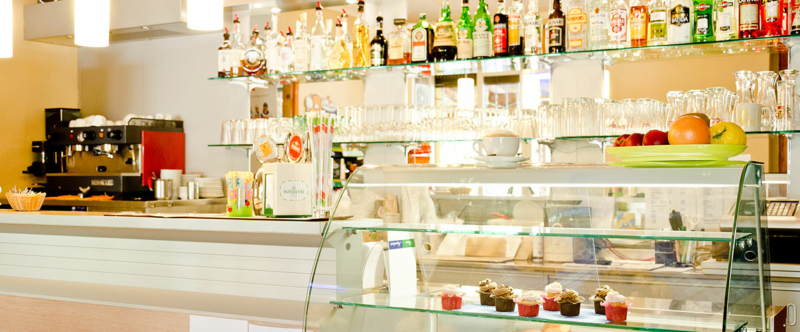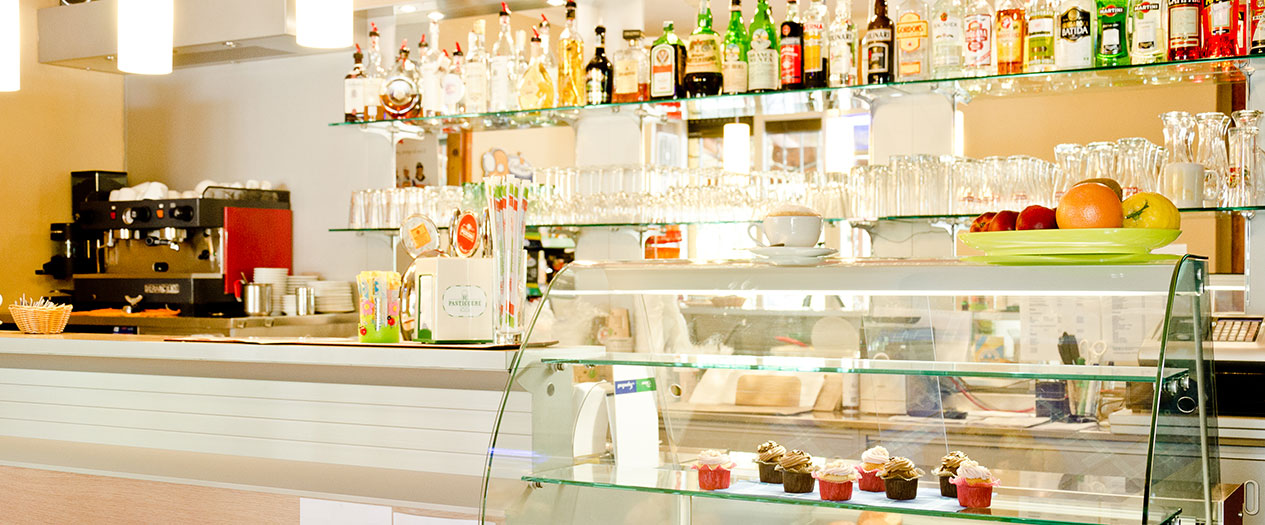 In the self-service shop and in the bar we make sure that we use local and regional products. Plastic-to-go dishes are avoided. We offer reusable coffee-to-go cups with a deposit. These and all the crockery in the bar are made from sustainable materials (bamboo fibre and corn powder).