Parks and Gardens on Lake Maggiore
Among the attractions and sights of Lake Maggiore are the beautiful parks and gardens of the countless villas and palazzo's.
Villa Taranto
The gardens of Villa Taranto in Pallanza are a masterpiece of garden design. The terraced gardens with waterfalls and sculptures offer a huge botanical variety with 20,000 plant species and varieties.
Villa Pallavicino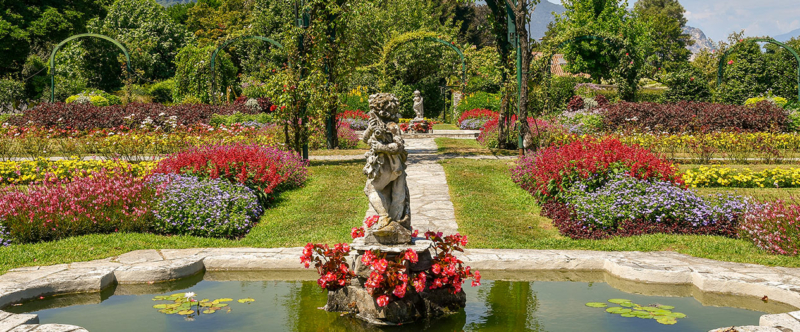 Just behind Stresa lies the magnificent park of the 19th century Villa Pallavicino. Here not only the colours of the flowers and plants in the botanical garden shine, but also the eyes of young and old. A beautiful picnic area in the shade of the huge trees and a great view of the lake. You can also discover beautiful animals in the zoological garden.

Isola Madre and Isola Bella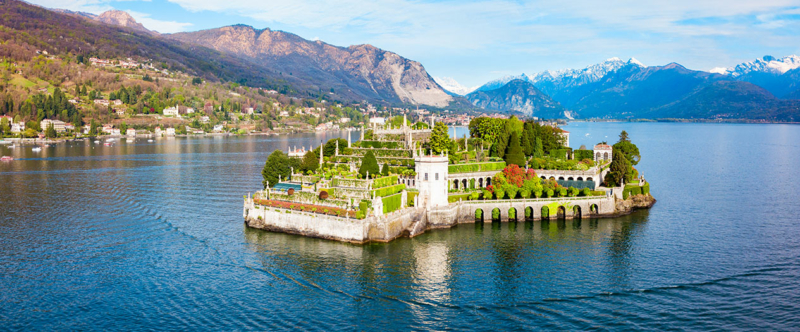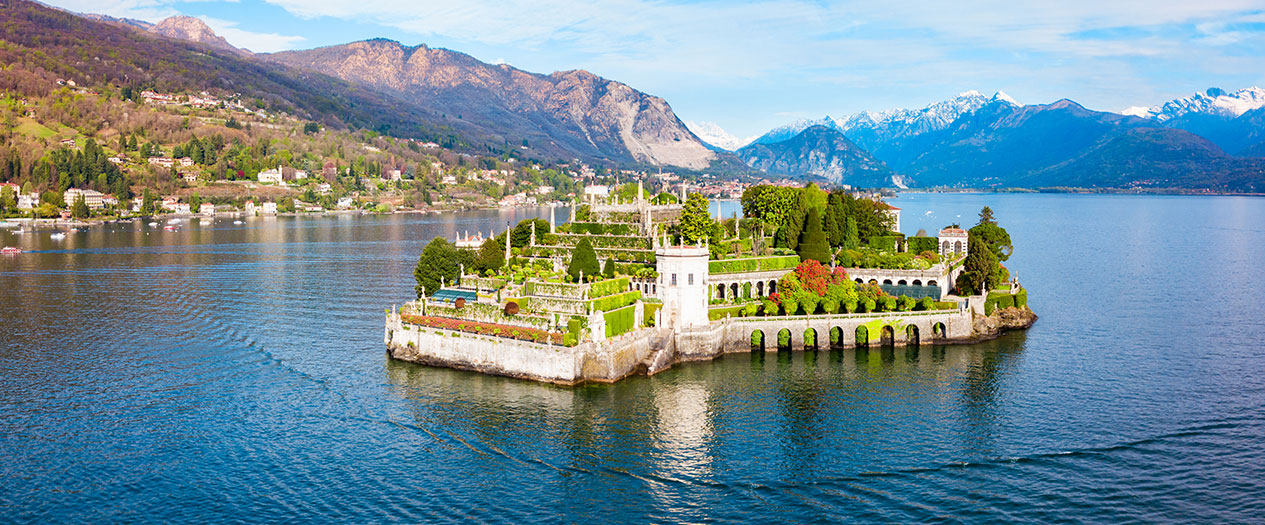 The English-style garden on Isola Madre is one of the oldest gardens in Italy. In this garden, which belongs to an imposing villa from the 16th century, you can admire not only exotic and subtropical plants, but also foreign bird species.
On Isola Bella you can stroll through the magnificent baroque garden with ten terraces, statues and admire the white peacocks. The gardens of the 17th century Palazzo Borromeo are influenced by stylistic elements of English and Italian gardens.