Laveno, Sasso del Ferro and Santa Caterina del Sasso
Laveno has the only natural harbour on the eastern shore and is a major tourist port and important goods handling centre. In the past, ceramics were the main industry here, and today Cerro di Laveno, a district of the municipality, still houses a ceramics museum with valuable works made of porcelain. The museum is housed in the magnificent 16th century Palazzo Parabò.
Nature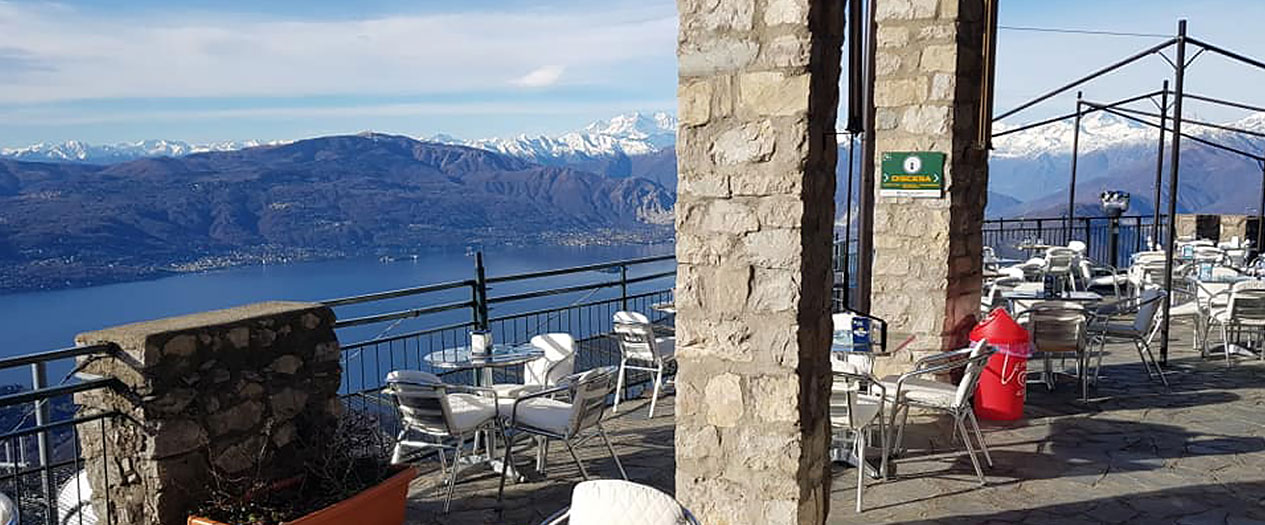 The Sasso del Ferro mountain (1062 m) towers over Laveno. A cable car takes you almost to the top. The ride, which takes about 15 minutes, is an experience in itself with a magnificent panorama. The view from the mountain then stretches from Lake to the Alps, the Pre-Alps and the Lombard lakes.

Santa Caterina del Sasso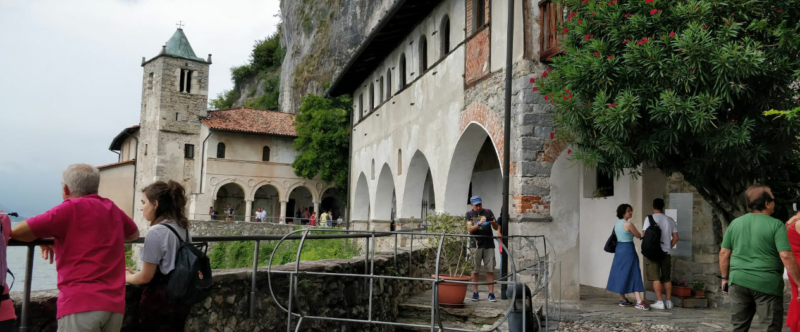 Near Laveno, Santa Caterina del Sasso in Leggiuno is a highlight on Lake Maggiore. The small 13th-century monastery stands uniquely on a steep rock face. The interior of the monastery is also worth seeing, with many well-preserved frescoes and precious paintings. According to legend, a ship capsized in the 12th century not far from where the monastery now stands. A survivor later led a life as a hermit to show gratitude to higher powers for his rescue. Since the people here were very devout, an abbey was built shortly afterwards by the monks of the Dominican Order, which attracted more and more monks. For this reason, the monastery had to be extended and this is also how the three churches around Santa Caterina del Sasso came into being.
Experience the Lake Maggiore