Framed by Alpine scenery, Lake Como was already a busy trade route in Roman times. The lake is also part of the history and spread of silk in Europe.
Duomo di Como
Small towns directly on the lake, such as Varenna or Menaggio, offer pure romance, while Como exudes the city flair. The largest town on Lake Como, which gives the lake its name, is characterised by impressive buildings such as the Tempio Voltiano. Worth seeing in the historic centre is above all the Cattedrale di Santa Maria Assunta, also known as the Duomo di Como, with its façade decoration and numerous works of art inside. From the cathedral you can reach the local silk museum on foot in about 20 minutes. Silk articles, from ties to upholstery fabrics, also adorn the windows of the shops in the small alleys. The silk products made in Como are among the highest quality in the world.
Villas in Como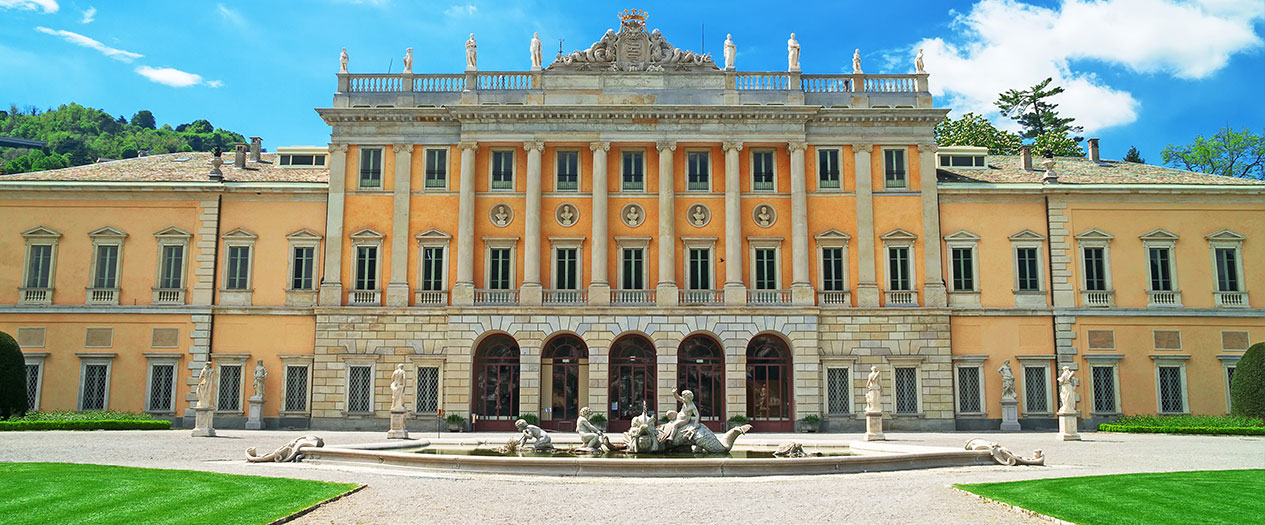 A stroll along the lakeside promenade or a visit to one of the sumptuous villas in Como and around the lake, built by noble families and rich merchants to enjoy the summer holiday to the full, is very charming. Villa Olmo, Villa Carlotta, Villa Vigoni, Villa Balbianello and Villa Cipressi are just a few of the villas that offer a striking blend of urban elegance and tamed nature. The villas and palaces on Lake Como tell of wealth and influence, of art and its collectors. Was it perhaps for this very reason that George Clooney bought Villa Oleandra back then?
Experience the Lake Maggiore